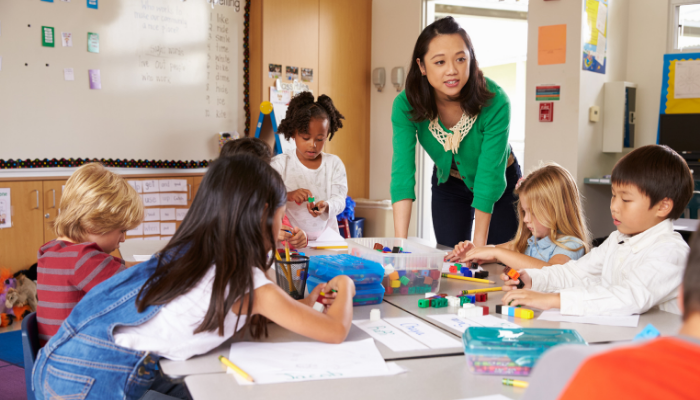 It can be challenging to put new and engaging lessons together, however, we are here to help. Whether you need guidance on how to start a lesson or want to shake up your current routine, the following five points will help to develop and consolidate your skills to help you be the best teacher you can be.
1. Plan your lesson
Planning your lessons in detail is very important as it determines what your students will learn, how it will be taught, and how it will be evaluated and summarised at the end. It ensures you understand the topics being taught to effectively guide your students through the exercise provided to them.
Once the lesson is complete, it is important to record the pros and cons of the task and measure its effectiveness for consideration when planning future lessons.
2. Present the task with conviction and excitement
To start your lesson, it is recommended to list out the lesson agenda and present it to your students to ensure they understand what they will be working on. This includes explaining what the task is, how long it will take, as well as any other relevant points that will make your lesson run smoothly.
Pro Tip! Try to deliver your lesson with conviction to engage student's interests. This will help them to become excited about the task they need to perform and encourage them to put their best foot forward!
3. Prioritise Teamwork
Create lessons that involve teamwork to enhance student's communication and social skills in the classroom. Teamwork is a very important component of a student's education (and in life too!!) that not only helps them to respectfully express their opinions in a group atmosphere, but it also opens the opportunity for students to interact with other classmates they may not talk to daily.
As well, working as a team introduces students to a variety of skills such as how to compromise and strive towards one common goal. It allows them to identify and put forward their strengths, understand time management and get the job done with the resources provided.
4. Arrange the physical setting to suit the task
Designing the classroom space (with the available resources of course!) is important to suit the lesson and maximise students' learning. When they walk into the space it should be inviting and practical in the hope it will spark wonder, intrigue, and creativity from the beginning to the end.
Pro Tip! Rearrange desks and chairs to suit the needs of the lesson and create different stations that host different activities.
5. Change up your lessons
Although it is important to establish a routine, it is also important to change your lesson structure from time to time to build excitement for every lesson.
This could include taking the lesson outside, utilising technology where necessary, switching up their partners or current friendship groups, or getting involved with another class or year level.
With these points in mind, it is important to note that every student has different needs that need to be accommodated when undertaking classroom lessons. It is important to listen to feedback, reflect on each task and ask why to measure its effectiveness each time.
After each task is finished, it is advised to allow students to reflect, respond to any questions they may have, and provide positive feedback to encourage growth within each student.